Every online shop owner faces a dilemma regarding how to store their products and fulfil the orders. They can choose to have their own warehouse and operate it themselves or choose fulfilment. Let's consider the advantages and disadvantages of each of these solutions and check which one to choose.
Fulfillment – what is it?
To begin with, it is worth explaining what exactly fulfillment is, as this will allow you to understand the idea of this solution. Fulfillment is an outsourced logistics service, an external company that specialises in order processing takes over the shipment of the goods. Goods offered by an online shop are stored in the warehouse of the fulfillment company, which packs and sends them when an order is placed. The fulfilment company handles many distance selling businesses and, depending on the contract, they may also handle complaints and returns.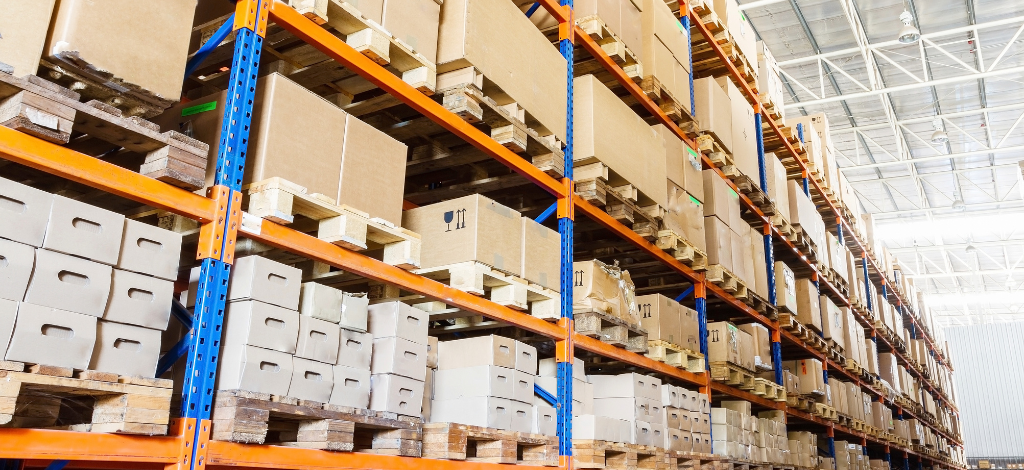 Fulfillment – advantages and disadvantages
The main advantage of an external logistics service is that they relieve the online shop owner of these issues. He/ She does not have to deal with renting a warehouse on his/her own, hiring people to pack the shipments, securing the packages or signing contracts with courier companies. All of these matters are handled by an external company contracted for fulfilment, allowing the online shop owner to focus on other activities that have a direct impact on the sales of that given online shop.
An external company, as a bulk shipment carrier, can negotiate better shipment rates for a single shipment, adjust the number of employees handling the customer's orders in a flexible manner, or guarantee express shipping, as parcels are picked up by carriers several times in one day. Summing up, the scale of operations brings great advantages that are difficult to achieve as the owner of a small online shop.
Outsourcing logistics to an external company usually allows you to adapt your storage space to your needs in a planned and flexible manner. During periods of increased sales, when a large stock is needed, you can rent more racks in the warehouse, and during periods of lower sales, you can take advantage of the possibility to reduce the occupied space. This optimises costs and is particularly important in industries characterised by selling goods with a high seasonality rate.
Unfortunately, there are no perfect solutions, so fulfilment also has its drawbacks. First and foremost, it may be the so-called logistics minimum required by the service provider, i.e. a commitment to send at least several hundred parcels per month. For a small online shop, especially one that has started its business activites, the number of orders may not be high enough to take use of such services. It may therefore be unprofitable, too expensive and will not work for a small number of orders.
The lack of direct contact with the goods sold can also be considered a disadvantage of fulfilment. If the warehouse of the company offering this service is located far from the shop, the seller cannot see his products and cannot easily check their quality, before the goods are sent to the customer. He/She also has no insight into complaints and must rely on the decision of the warehouse company's employees.
Own warehouse – advantages and disadvantages
Having considered the advantages and disadvantages of fulfilment services, and the risks involved in it is worth comparing them to a situation when the online shop handles the sales of goods from its own warehouse. The first problem concerns the difficulty in estimating the size of the warehouse needed to store the goods. At the beginning, sometimes a few storage racks are enough, but after some time elapses, if the product range increses, more storage space is needed. Very often, however, it is difficult to estimate at the beginning how much space will be needed and how fast the online shop will grow, which makes it very difficult to optimise costs. A small warehouse will be cheaper, but you may have to look for more space sooner than expected, while an overly large waregouse will cost more but will not be used to its maximum in the first stage.
With your own warehouse, you can have control over every stage of preparing your parcels for shipment. You decide how to pack your packages and what kind of parcel fillers to choose, allowing you to work out the best way to prepare your goods for shipment. However, you will need to do this yourself or employ an employee hire for this task. This will in turn generate a fixed level of monthly costs. With a small number of orders, employing a full-time employee may therefore not be cost-effective or economically justifiable.
Thus we can come to the conclusion that handling goods by both an external fulfilment company and an online shop's own warehouse has its advantages and disadvantages. It is not always possible to assess them properly, because what will be a disadvantage for one kind of solution, can be a big advantage for another. It is therefore always worth looking at these solutions from the perspective of your needs and expectations, because this will allow you to find the optimal solution for your company.