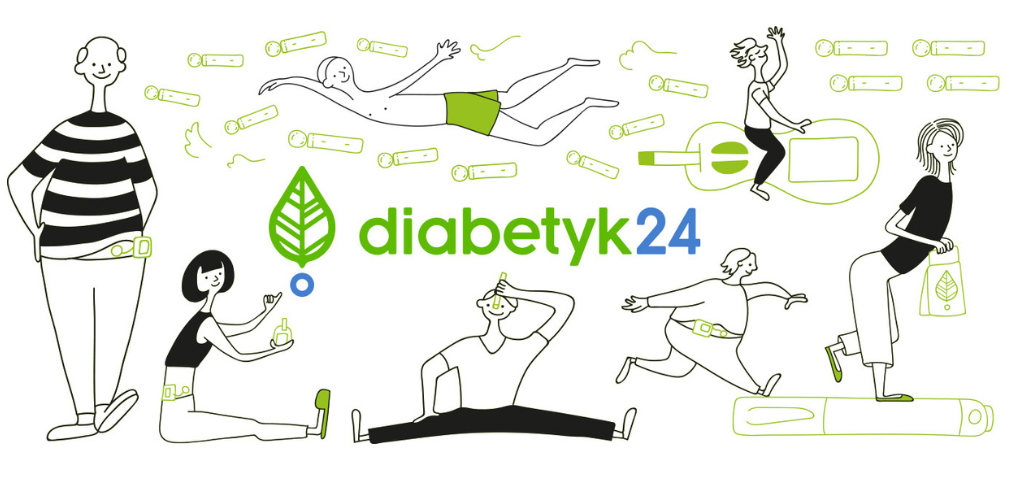 The challenge
Diabetyk24 is an online shop that has been in business since 2010. It offers professional equipment and medical supplies for people with diabetes. The shop offers sensors and transmitters for the CGM (Continuous Glucose Monitoring) and FGM (Flash Glucose Monitoring) system, glucometers with accessories, insulin pumps, pen and insulin needles, specialist cosmetics, books, guides, as well as food and dietary supplements – everything for diabetics.
Due to the fact the online shop started receiving more and more customers every month and the volume of parcels shipped gradually started increasing, the company had to adapt its shipping system to the changing reality. At the time, the shop was using bubble wrap to protect parcels, which was taking up a lot of storage space. The shop's management team was faced with the following tasks: pack more efficiently and quickly within the current warehouse staff, increase the amount of storage space for new goods, while reducing the amount of bubble wrap used to secure parcels.
The solution
Diabetyk24 prepared solidly for the challenge set before it. They searched the Internet, inviting selected companies to present their solutions. They have chosen to use our Air Protect System brand. What convinced the comapny to choose us?
Firstly: thanks to the M-bubble size APS Standard air mat, the company employees pack parcels faster and more efficiently. The APS mat has larger air bubbles than bubble wrap, the warehouse workers found that they only needed to wrap the products once with the mat to secure tchem properly. With bubble wrap they had to wrap the products several times.
Secondly: a roll of filler mat takes up less storage space than a roll of bubble wrap. Why? Because the APS mat is stored as an uninflated roll, while bubble wrap is by definition inflated with air and therefore takes up more space.
Thirdly: the ecological aspect was taken into account when choosing the solution provided by us. Since wrapping the goods once completely protects them, and the APS mat has larger air bubbles than bubble wrap, this means that by using APS mats, the company uses less plastic wrap to protect the shipment than before. And that is exactly the point!
The fourth advantage: Diabetyk24 takes effective care of its customers by securing shipments, which increases the credibility of the online shop. This in turn transfers into a lower amount of returns and complaints, due to damage in the transport. "The packaging of delicate diabetic equipment is not protected when it comes to the packaging itself, and it is necessary to protect it during transport so that it reaches the customer intact, because the health of patients depends on the effective protection of the equipment in the package." – Alicja Goworowska, Finance Manager, Diabetyk24.
Rezultat
Speeding up the packing proces significantly
Increasing storage space (a roll of uninflated APS matting takes up many times less space than a roll of bubble wrap)
Caring for the environment thanks to the use of less wraping film to secure the package
Protecting very sensitive equipment in a more effective manner (reduction in complaints and returns due to damage in transport)